Enotourism
"Wine is the most civilize thing in the world"
François Rabelais
Welcome to the heart of Anjou in the Layon Valley. Discover an exceptional terroir through a century-old estate. We will be very happy to introduce you to our history, our work and our passion through our wines.
Sale and tasting at the cellar all year
Monday to friday 9 am to 12.30 am and 2 pm to 7 pm
Satturday 9 am to 12.30 am and 2 pm to 17 pm
Welcome and group visit
For large families, works councils, travel agencies or other associations we offer a group formula. Welcome to the domain with a presentation of the Domaine des Deux Arcs. Visit of the wineries, visit of a parcel and presentation of the management of the vineyard to the field. Back to the cellar, personalized tasting of our wines.
Minimum pax : 10 pax or more
Group price: 5€ per person (free for people under 18)
For all purchase over 30€ TTC, we refund the visit ticket of 5€
Booking condition: 3 weeks before the expected date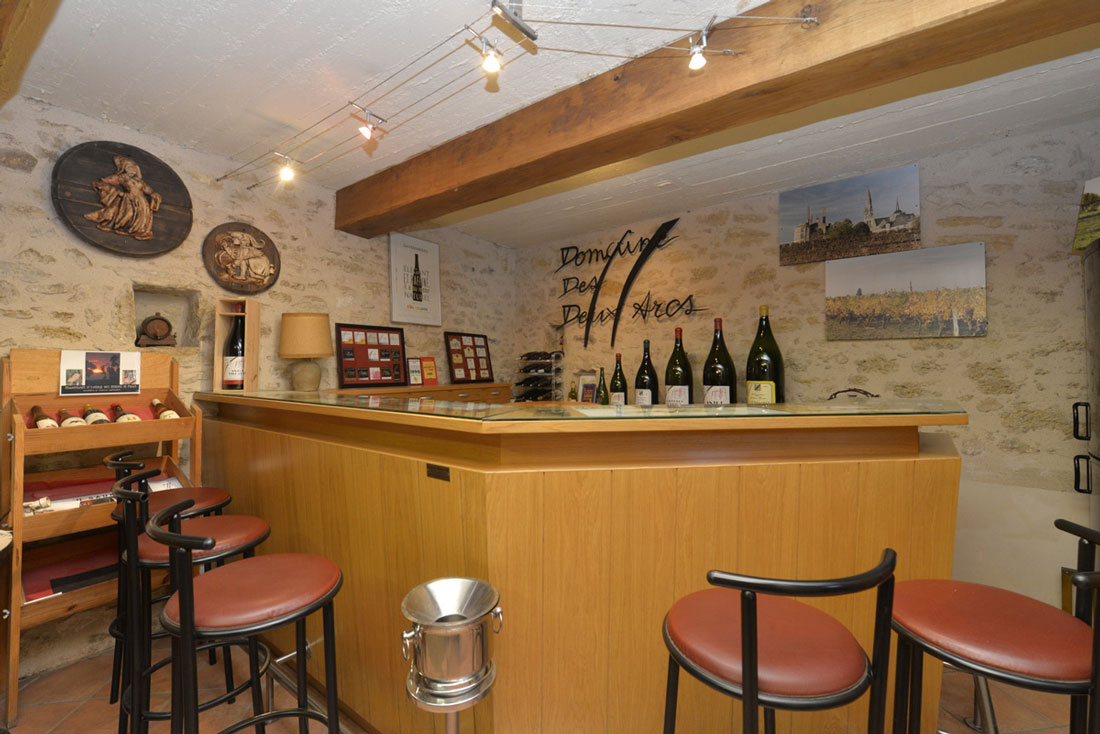 Carriage horse ride
Discover the vineyards of Martigné-Briand through a unique experience!
Embark with your glass aboard an authentic carriage drawn by two magnificent horses (Athos and Banco) that will make you live an unforgettable moment in the Heart of Anjou. During this walk, discover the terroir, the grape varieties and the history of the vineyard. Once back at the Domaine, sit in our cellar and enjoy a personalized tasting of our wines.
Organisation : Every Wenesday morning at 10.30 am to 12 am . Please arrive 30 min before the start
Period : May to September ( depend of the demand)
Nombre de personnes : 2 up to 6 adult (+2 children – 12 Years old)
Duration : 2H
Price : 120€ TTC (fixe rate service)
Booking condition : 30 days before the expected date.jours minimum avant la date souhaitée. 2 up to 6 people( + 2 children extra if less than 12 Years old ). In case you are less than 6 people, possibility to supplement with another group according to the bookings.
If you want to enjoy this experience another day, just contact us 45 days before. Under condition of acceptance according to our availability.